Stop Genocide in Chechnya - Stop Russia´s War! - Pictures from a Demonstration in Copenhagen
For freedom, democracy and socialism!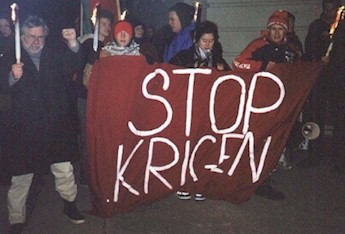 Leaflets demanding a stop to this brutal war were passed out to onlookers and demonstators opposite the Russian Embassy in Copenhagen on Sunday the 30th of January 2000.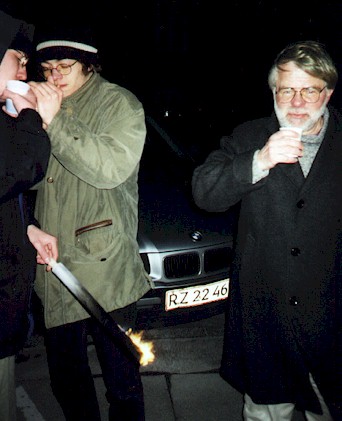 A speaker informed us that 80,000 people were dead as a result of this stupid Russian war. Horrendous, stunning and shocking facts knowing that the Chechnyan population is only 400,000!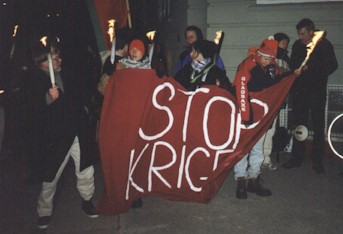 Troels Peter Schmidt - web-editor
Back to the top again
Please write to Just-Well by clicking on "Home" below: